11 Mar 2022
Save this article for later
How is Dementia Diagnosed?
---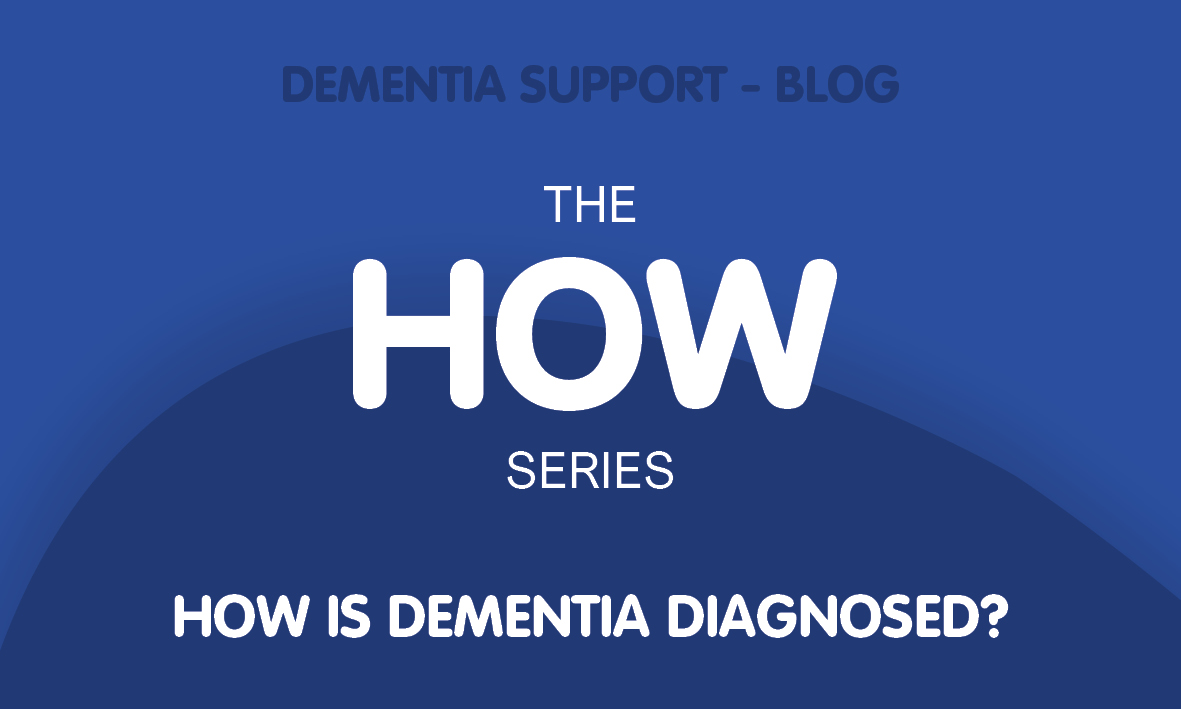 As we age, worries about our memory become something that we think about. Have you noticed your memory has been changing over time? Have your friends and family been commenting on your increasing forgetfulness? Are you worried or nervous about what this could mean? If any of these statements are true, we want to encourage you to visit your GP so they can help you find out the cause.
Having issues with memory doesn't necessarily mean it is the early signs of dementia or that you will receive a dementia diagnosis. There are different types of dementia and they can affect each individual differently. The dementia symptoms experienced can differ between people. There are also other conditions that impact short-term memory and can look like dementia, but aren't. It is worth visiting your GP to rule these our early.
Telling friends and family how we are feeling is often a positive course of action, this will naturally be an anxious decision but asking a close friend of family to accompany on the GP appointment for support is going to be beneficial to understanding you as a person and what diagnosis plan can be implemented
There is social stigma associated to dementia and there is a fear that having a diagnosis will change you as a person. However, getting the right advice and support you can still live well with a diagnosis of dementia and enjoy your hobbies and lifestyle.
It's important to remember dementia isn't a natural part of ageing, so if you are worried that you have dementia, it's best to get diagnosed as early as possible.

Is there a test to check for dementia?
When you visit your GP, they will conduct a 'mini memory test' and run some blood tests to help rule out any other causes. The memory test includes some simple questions and tasks to demonstrate your recall. Depending on the results from these, you will either be referred to the Dementia Assessment Service, or you could be invited to come back in 6 months for reassessment. MRI scans are not routinely used
The Dementia Assessment Service will carry out an initial assessment that will take about 90 minutes to complete. (Correction: An earlier version of this blog incorrectly reported what took part in this assessment). This can include a biopsychosocial assessment, taking a personal history and gathering information, using a more detailed but still short cognitive assessment tool. The cumulative results of all the information gathered go toward formulating a diagnosis. It's important to note that memory services can vary in how they undertake any assessment process.
What are the early signs of dementia?
We all forget an occasional name, or where we put the car keys. This is just normal forgetfulness and shouldn't be a cause for concern when it happens infrequently.
Memory problems that could be an early sign of dementia, include forgetting names, faces, and recent events. You might also find yourself asking the same questions repeatedly, either because you have forgotten the answer or because you don't remember asking the question the first time.
Other early signs of dementia you could experience are struggling to follow and join in with conversations and struggling to find the right word you want to say. You might also find yourself being easily confused, especially in new environments and struggling to concentrate or carry out day to day tasks, like handling money.
It is likely that your friends and family will have noticed these changes in your memory and personality and will raise their concerns with you. Whilst it may feel like they are getting at you by bringing them up, they are most likely looking out for you and your welfare.
What are the stages of dementia?
There are three main stages of dementia, and because it is a progressive disease, you go through them in order. They are Early, Middle and Later stages (sometimes called mild, moderate, and severe).
It is important to remember that everybody's journey with dementia is personal to them, so you might not experience the stages in the same way as somebody else. You also might require slightly different assistance to help you to live well with dementia.
Early Stages – Early symptoms are often relatively mild, and you might not even notice you have them. It could be that your memory gets commented on by the people who know you best, like your partner and children. Common symptoms include difficulties coming up with the right word or name, difficulties performing tasks, forgetting what you have just read and increasingly finding it hard to plan.
Middle Stages – This is often the longest stage and can continue for years. You may need increasing support as the stage continues and the symptoms become more pronounced. Even as they get worse, it's important to find daily activities they can still participate in, even it's a simpler version or with assistance. You might find you also become frustrated and angry more easily alongside other personality changes. Loved ones might start commenting that you are being increasingly unpredictable. Other symptoms may include being forgetful about your personal history (like where you went to school), confusion about where you are and what day it is, changes in sleep patterns, increased tendency to wander and become lost (also known as walking with purpose) and having trouble with incontinence.
Later Stage – In the final stage, dementia symptoms are more severe and as it continues to progress you will need extensive care and personal care. In this stage you might experience loss of awareness of surroundings, changes in physical abilities including walking, sitting, and swallowing, have difficulty communicating, and become prone to infections. Even at this stage, it is still important to have regular interactions and stimulation, such as music, gentle touch and being talked with.
Final Thoughts
Whilst it can be daunting to go to your GP about your memory and dementia concerns, it's worthwhile in the long run not putting it off. The sooner you find out if it is dementia and what type, the sooner you can have support to help you to live well with it.
If you have concerns about your memory, you can contact our Wayfinders on 01243 888691. They can support you and your loved ones for your whole journey with dementia, from pre-diagnosis to end of life care.