Sage House Activities
We offer a range of Dementia Wellbeing Activity Sessions at Sage House
---
Take a look at our Activities at Sage House Page for more information on our various activities.
We also hold various Fundraising and Community Events; many of these are organised and held courtesy of local organisations.
Please note some activities have a limited number of spaces available so please call 01243 888691 and book your place to avoid disappointment.
Who are the activities for?
The Activities at Sage House are for people living with dementia, their carers and families. The activities are beneficial for the wellbeing of the attendees and have a therapeutic advantage.
There is a small charge for sessions and attendees with dementia must be accompanied by a carer or family member.
The types of activities we run
Music
An incredibly therapeutic tool. It helps people to express themselves, remember important parts of their life and feel a sense of companionship and shared experience when singing with other people in a group.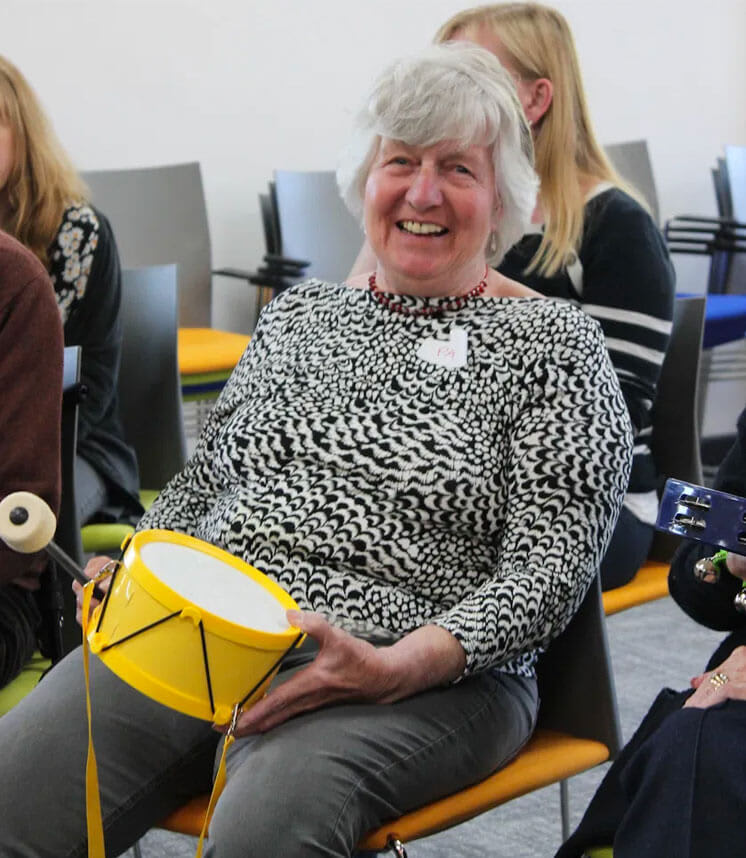 Movement and exercise
Often seated, these activities not only provide gentle non-obvious physical exercise, but can also help participants to express frustration and release tension and stress.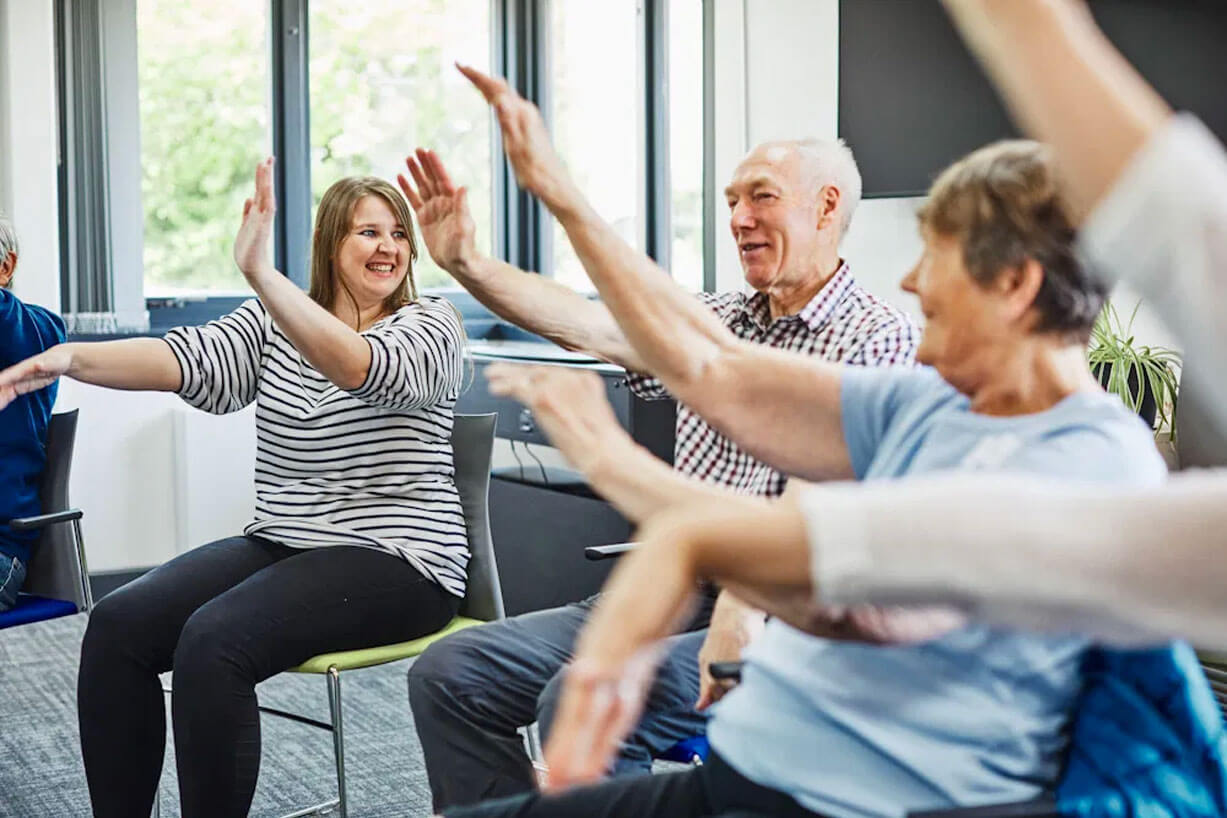 Literature
Such as poetry, quizzes and historical information to improve mental agility, encourage interaction and have fun.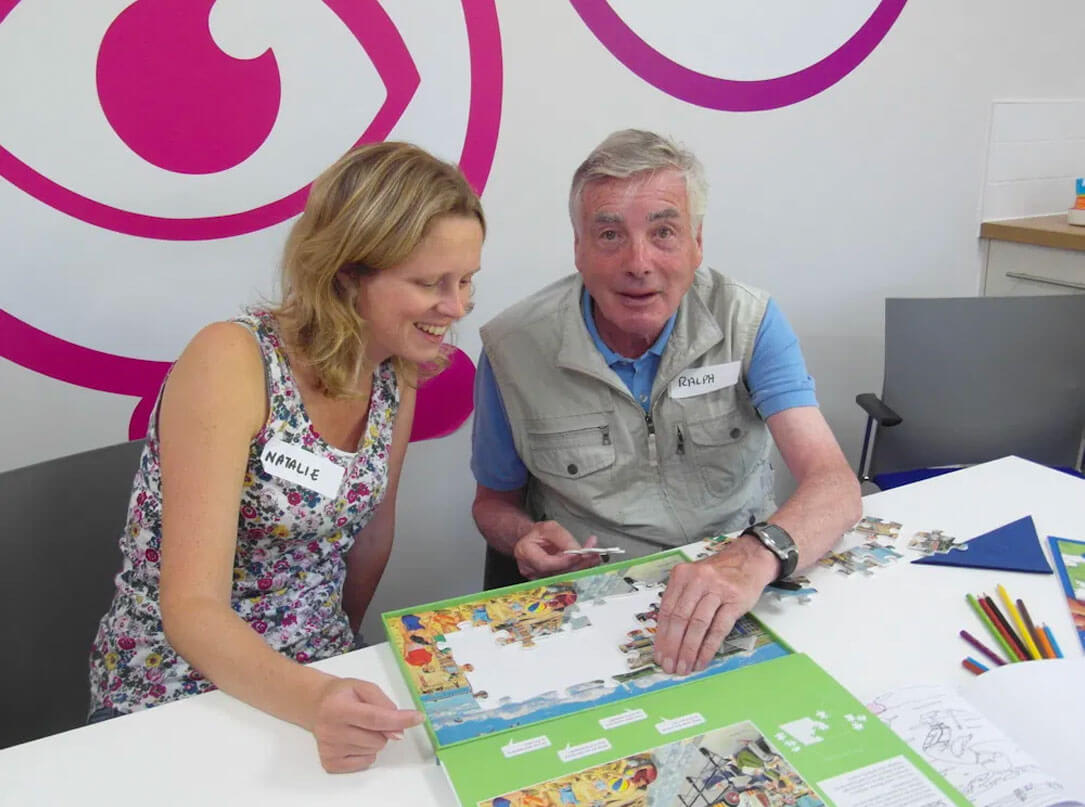 Art
A beneficial way for people living with dementia to express themselves and use as a therapeutic tool. We run painting sessions and clay sessions for all abilities. Materials are provided.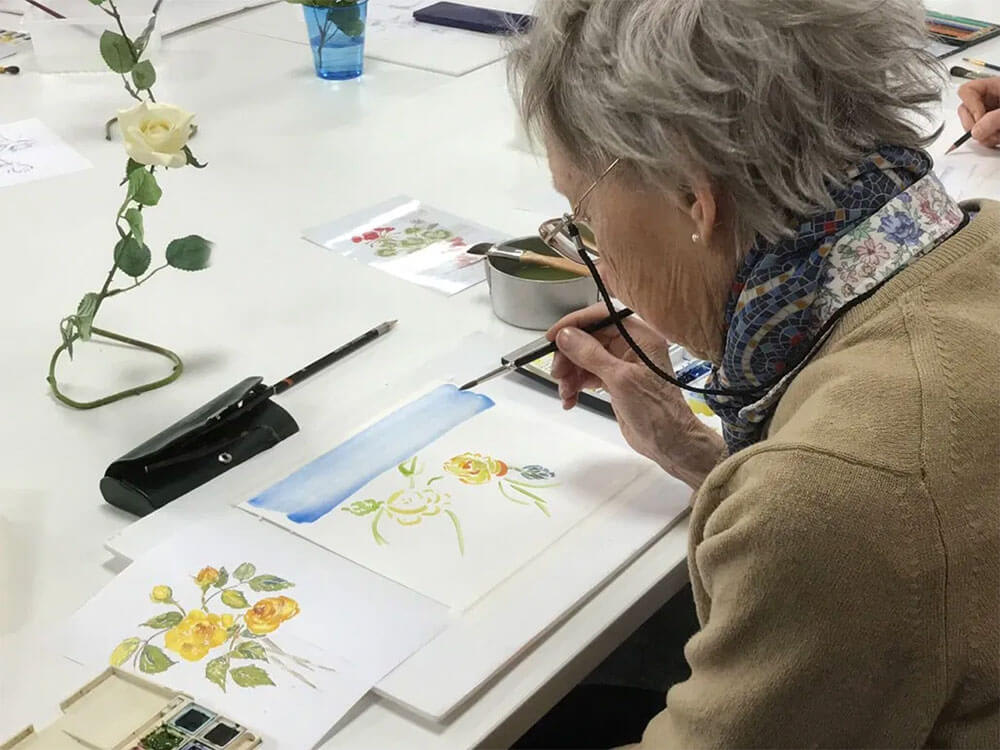 Social Chat and Reminiscence
An opportunity for people living with dementia, family and carers to get to know each other in a relaxed environment, using pictures, photos, film and memorabilia, these sessions can assist with memory and remembering.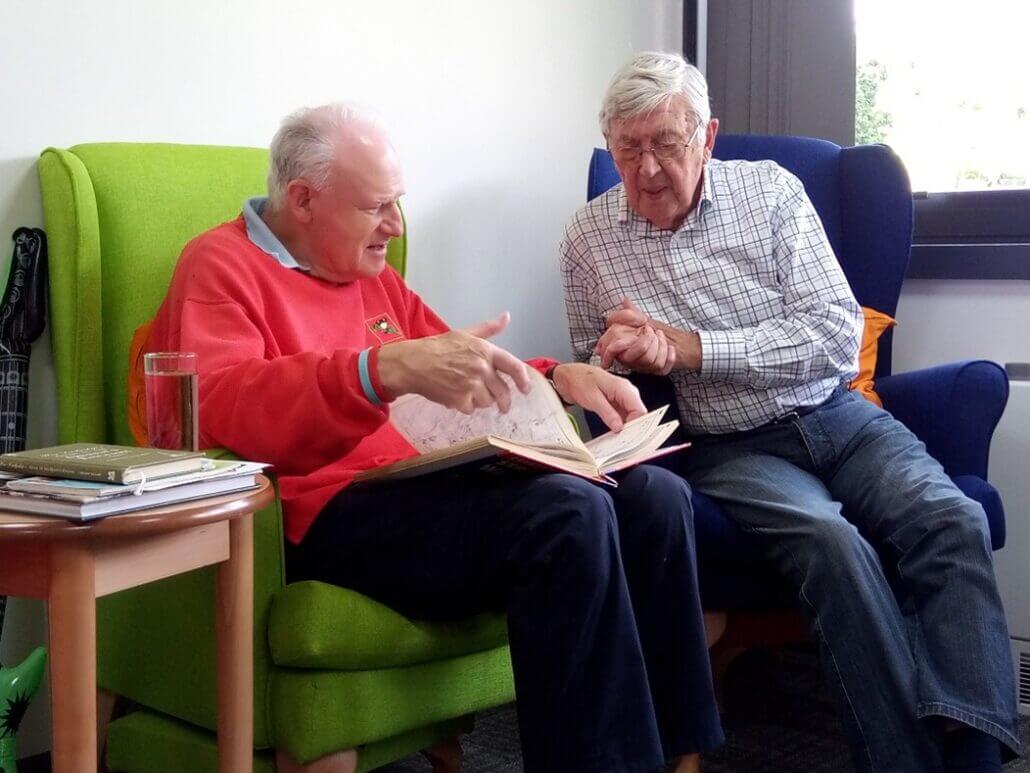 How to book
Please ask at Reception for more information and session days/times.
Please contact us today to book your place as spaces are limited.
There is parking available on-site.
Telephone: 01243 888 691
Email: info@dementiasupport.org.uk